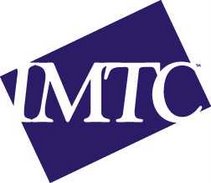 Telepresence has been a word that has been very much in the news recently.
First, together with HD, it has been a big part of the push for next-generation videoconferencing systems throughout the industry. Second, it has – for a long time –  been the centerpiece of Cisco's high-end video communication offerings leading up to the acquisition of Tandberg. Cisco's TIP protocol (Telepresence Interoperability Protocol) has been transferred to the IMTC in order to comply with requirements set by regulators (Here's the EU decision).
If you thought that these are all good indications that telepresence is here to stay, there is more.  The IMTC has formed a Telepresence Activity Group that studies telepresence systems and generates requirements. These requirements have also been submitted to the IETF for consideration.  IETF is the body that makes Internet network-related standards, including RTP, and SIP. These requirements will either result in work to be performed in existing IETF working groups, or they may even result in a completely new working group.
The IMTC has formed a Telepresence Activity Group that studies telepresence systems and generates requirements.
Finally, and this is really big news, the ITU (International Telecommunications Union) has just created a new working group on Telepresence Systems (officially, Question 5 of Study Group 16). The group was formed in July as a result of a proposal by the United States. ITU is the same body that develops video coding standards such as H.264 and signalling standards such as H.323.  The new group will, among other things, standardize the means for full interworking between telepresence systems.
All this activity is a sure indication that we will be seeing much more telepresence-related technology in the very near future.  Vidyo is very much involved in all this, and is very excited to see the high-end of the videoconferencing space grow so fast.  By offering the only architecture that enables seamless co-operation of users from practically any device, we are very excited to have interoperability standards that allow all systems to talk to each other.
Make sure you see our VidyoMobile ™ demonstration!
And don't forget: in telepresence, it should not be business, it should be personal. 🙂
———————————————————————————————————–
Dr. Alex Eleftheriadis, is Chief Scientist and co-founder of Vidyo. Alex drives the technical vision and direction for Vidyo and also represents the company on standardization committees and technical advisory boards. He is an award-winning researcher, bringing over 19 years of research experience in video compression and communications to his role at Vidyo. Prior to Vidyo he was an Associate Professor of Electrical Engineering at Columbia University. Alex has more than 100 publications, holds 15 patents, has served as the Editor of the MPEG-4 Systems specification and Co-Editor of the H.264 SVC Conformance specification, and is currently Co-Editor of IETF's RTP Payload Format for SVC.